GODESSA
the trio of mcees from Cape Town pack critical lyrical message, fronting a five piece live band . . . more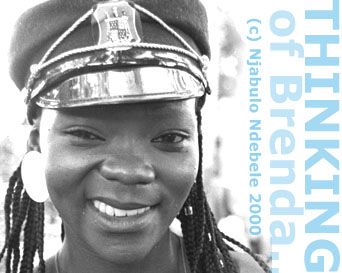 Thinking of Brenda - Njabulo Ndebele - PART 1 (1 of 2):
It is in reacting to her that we discover we are actually reacting to ourselves. We are compelled to confront in ourselves the implications of the ups and downs of her life: marriage and divorce; drugs; homosexuality; and healing. . . ."
more